ATK Roundup
With spring games in full swing and the NCAA Tournament over, the country was once again abuzz with college football news. Finish off your week with a few AdvoCare Texas Kickoff themed stories from across the sports media landscape:
Bucky's 5th Quarter takes an early look at the Badgers' opening opponent, interviewing their LSU SB Nation counterpart for a great preview of the exciting matchup we'll see here in Houston:
Wisconsin vs. LSU Preview: It's Never Too Early (agreed)
And here's a look at the opener from the other side: LSU's And The Valley Shook
---
LSU hosted their spring game last weekend and saw great things from both of Zach Mettenberger's potential replacements at the QB position.
ESPN.com's David Ching takes a look at a few takeaways from the game, including impressive athleticism from the young QB's and a dominating performance from the linebacking corps.
Meanwhile, here's the official game recap from LSU.
---
The Badgers are up next on the spring game front this weekend, and we know JJ Watt is excited. Badger fans, keep an eye out for this promo on the big screen at Camp Randall this weekend: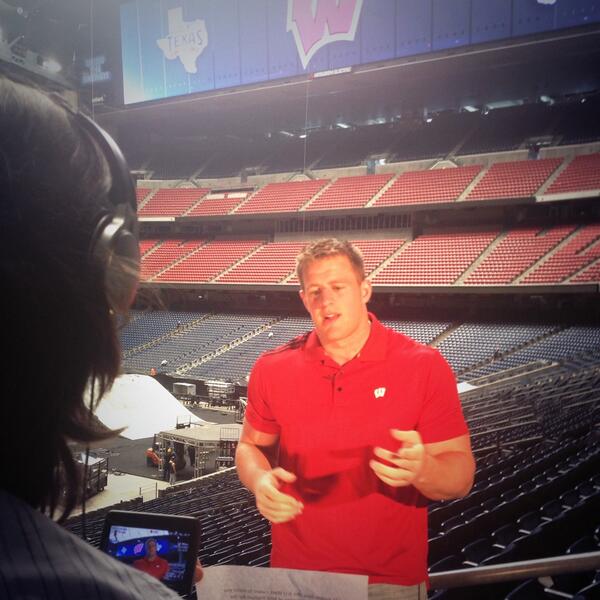 ---
We'll also use this blog to keep a running list of people taking about how great our game is going to be, because we're a pretty proud of how great our game is going to be. First up: Bleacher Report. Feel free send us more if you see them!
---
Finally, posted without comment, here's Coach Miles brushing up on his history at UT this week: